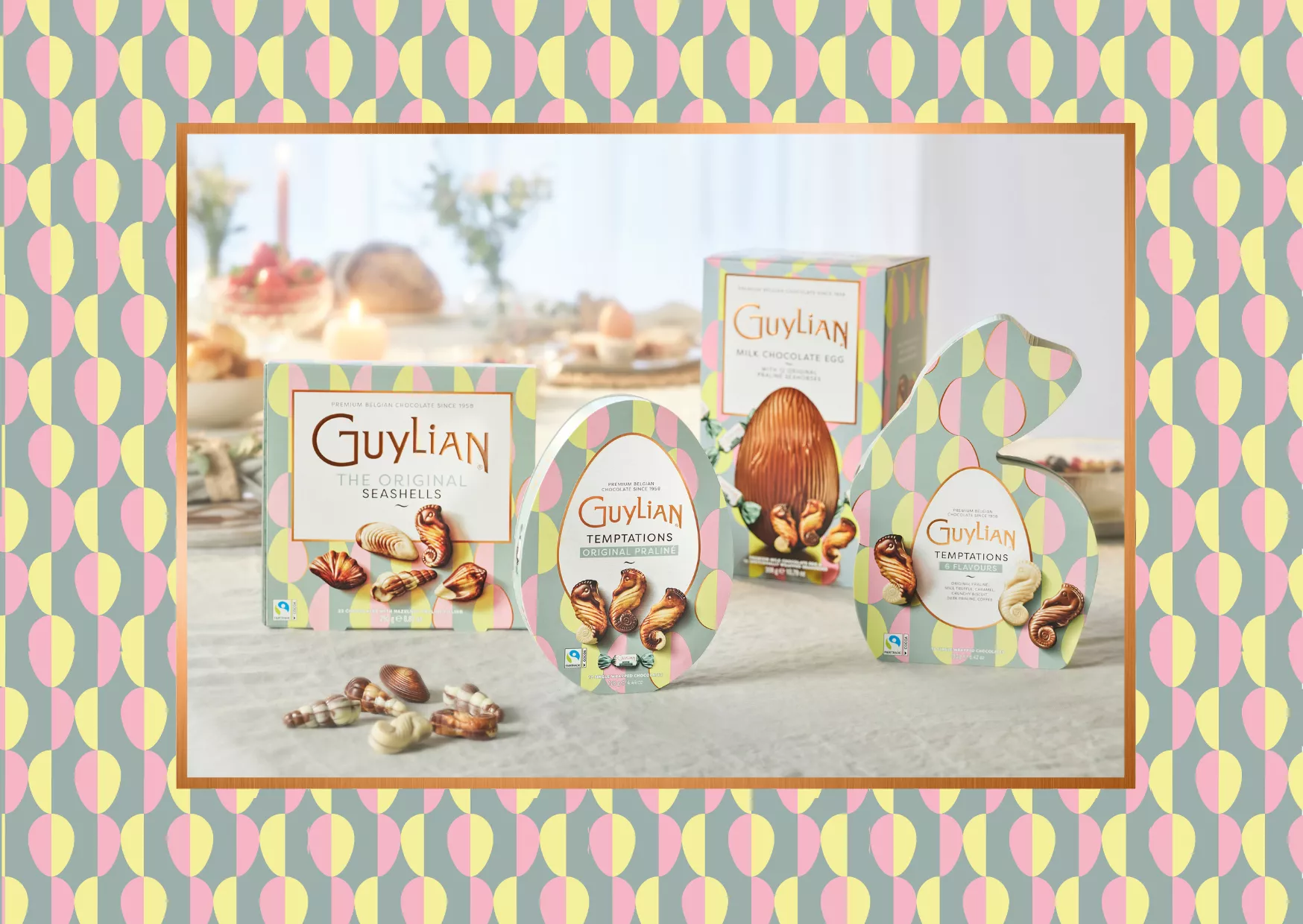 Guylian's Easter Collection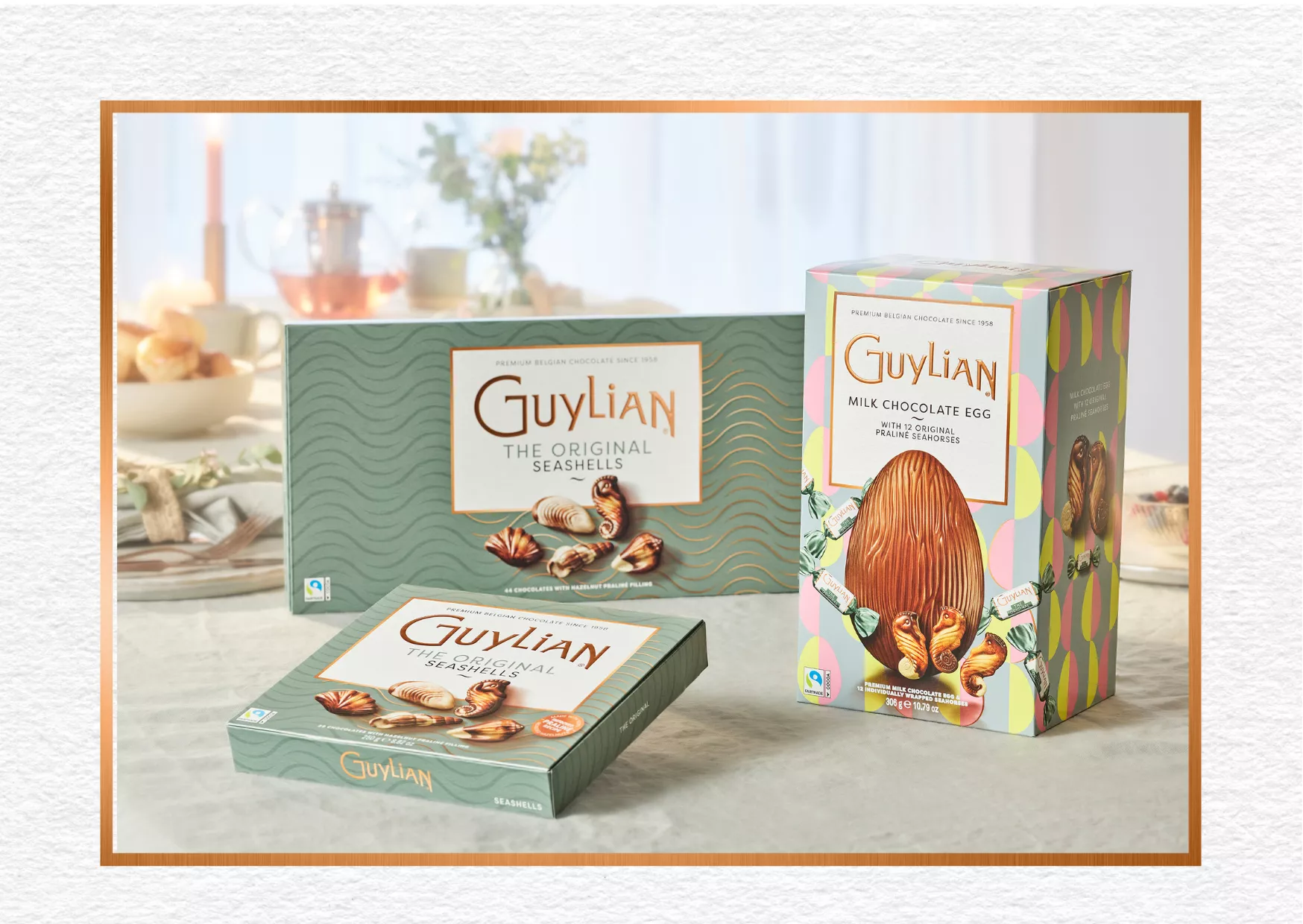 Time for a delicious, honest Easter
Our Easter Collection is a true feast for the senses, featuring a range of chocolates that are not only delicious but also crafted to perfection. From the classic praliné filled Seashells to the assortment of flavours of Guylian Temptations, our Easter collection is sure to delight. 
The perfect brunch doesn't exi…
It does. Just, add a little touch of Guylian to your Easter brunch table and elevate your dine experience. Enjoy spending time together with family and friends while making some amazing memories to cherish forever. 
Discover all our Easter products and decide which one you want to bring to the table.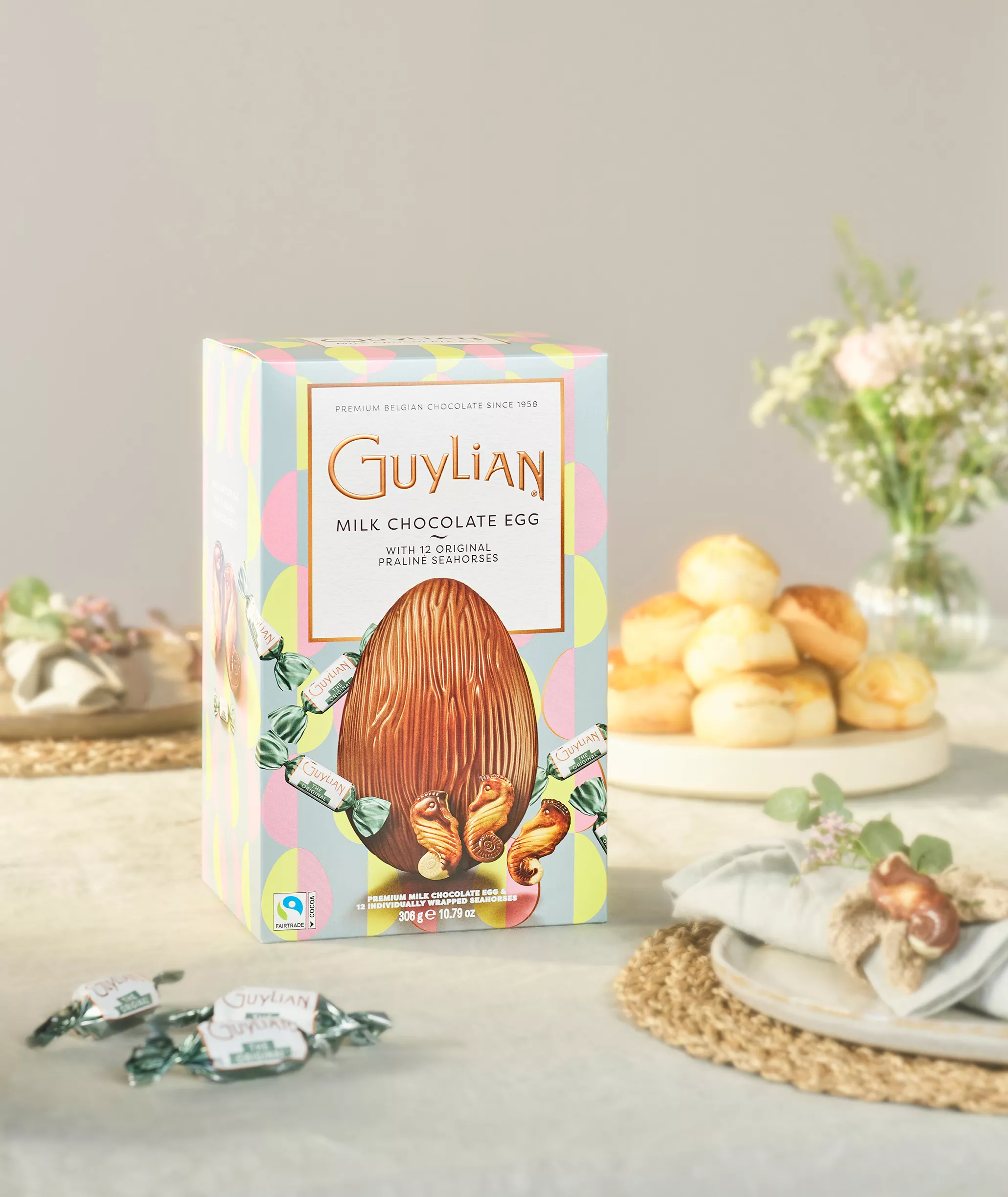 Guylian's Big Easter Egg & Temptations
Double pleasure: luxurious milk chocolate Easter egg
306 g – premium milk chocolate Easter egg with 12 individually wrapped original praline seahorses 
You can't imagine Easter without it: the chocolate Easter egg. This Easter egg contains 12 individually wrapped seahorses with hazelnut praline filling. The famous hazelnut praline filling is still made in-house in copper kettles according to the original recipe of our founder, Guy Foubert.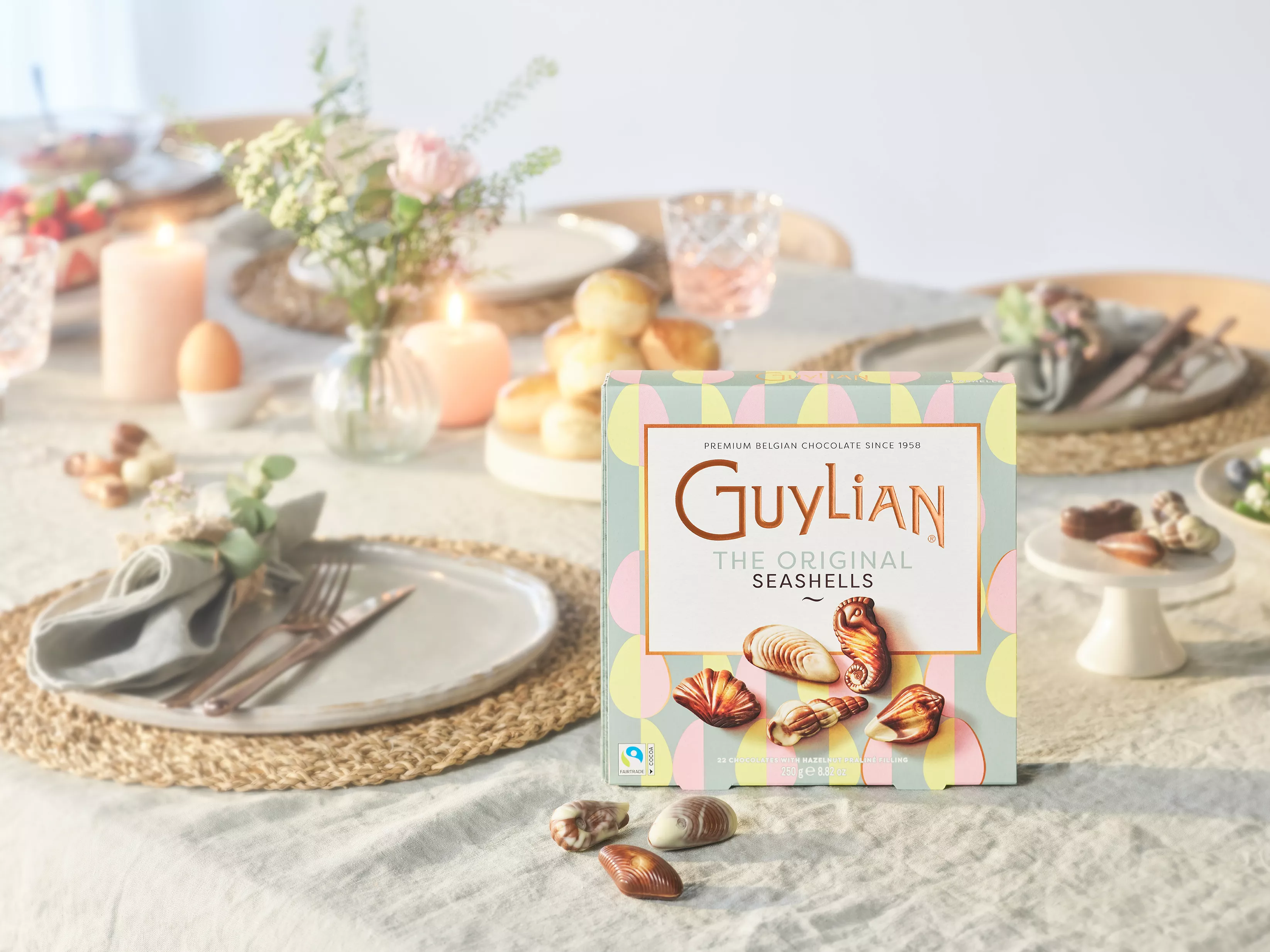 Guylian's iconic seashells
For yourself or as a gift: Guylian's iconic seashells
250 gr original seashells
You never miss the mark with our iconic seashells. Each seashells is a little work of art thanks to the 3-coloured chocolate marbling of white, milk and dark chocolate. Now in a limited edition Easter pack for on the brunch or coffee table (or to give yourself as a present!)
Our Easter range is carefully crafted using only the finest natural ingredients and 100% Fairtrade cocoa. Share with loved ones or treat yourself while supporting our sustainable and ethical practices.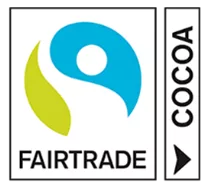 Want to make your own Easter pastries?
Discover now our all our delicious recipes that you can use to impress during a cosy Easter brunch with family and friends. Our Seashells add the finishing touch to all your recipes. Enjoy!
All
Brownie
Cake
Cupcakes
Other
Pie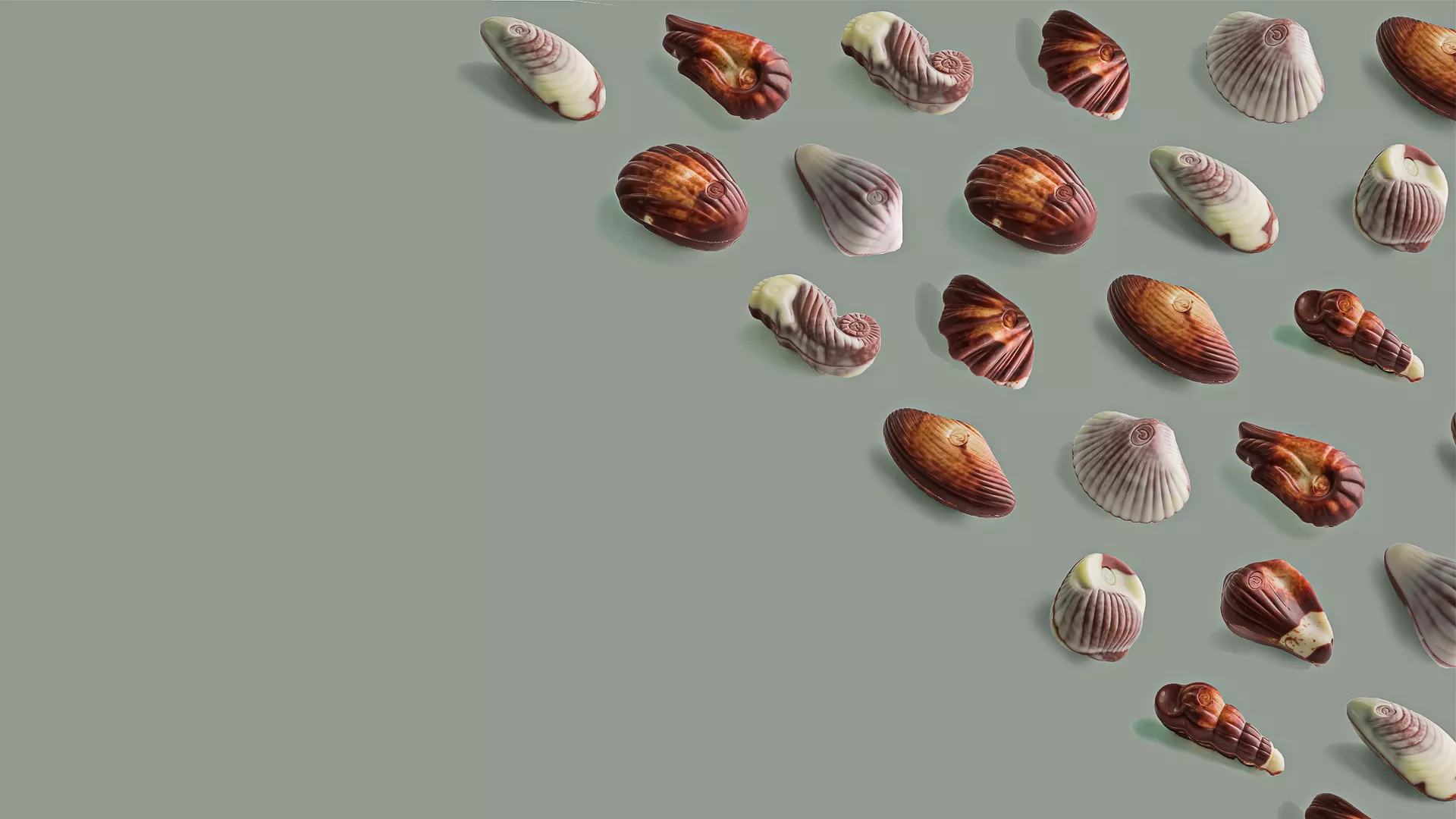 Where can I buy Guylian chocolates?
Find a store or discover how you can get them.