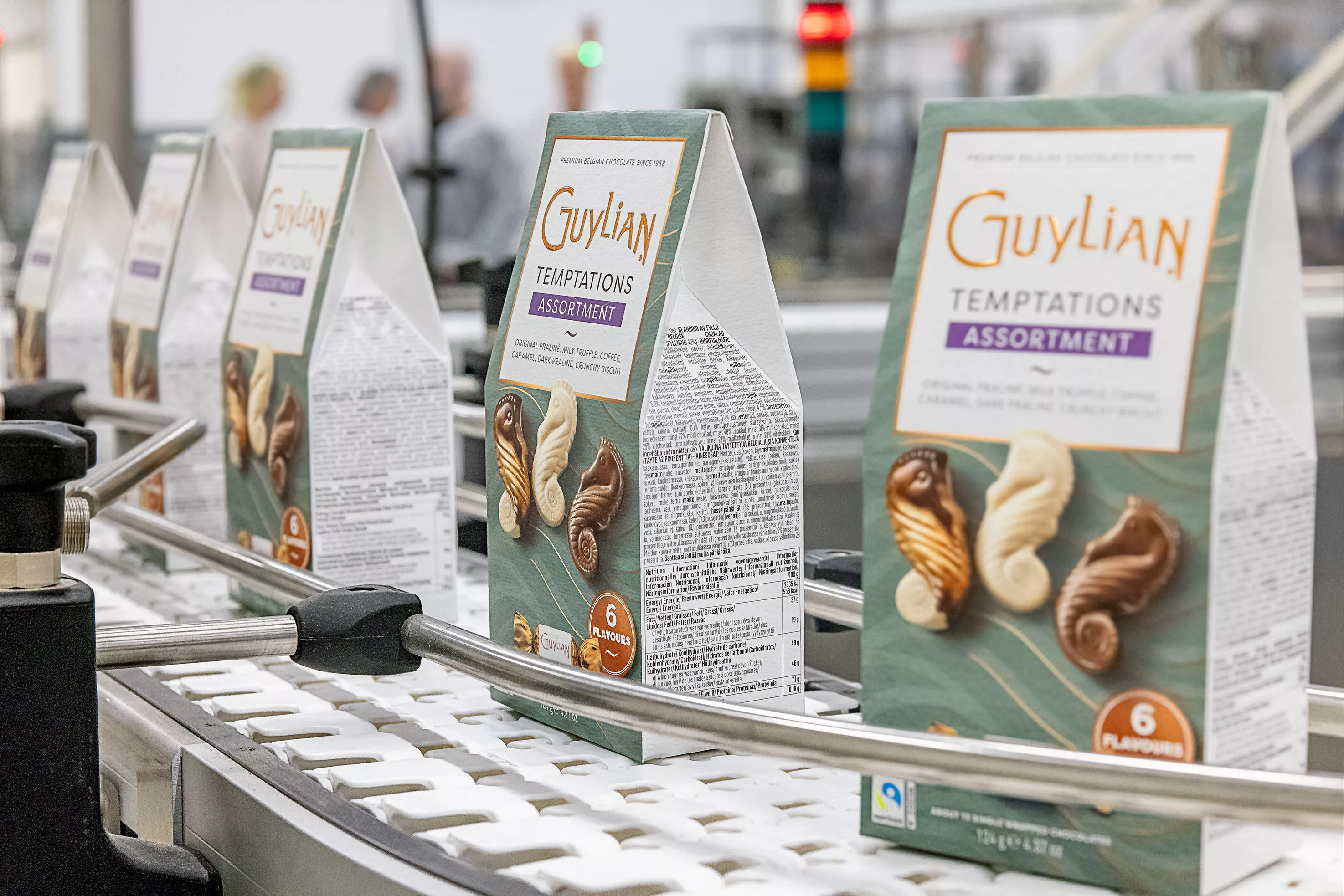 More than 50 years of expertise in Belgian chocolate
Our story
Born in 1938 in Sint-Niklaas, Guy Foubert was a passionate Belgian chocolatier, but his story alone is not ours. Guylian's story is a love story. When Guy marries his true love, Liliane, in 1958, the couple merge their passion for the sweetest pleasures, love and chocolate by combining their first names into Chocolaterie Guy-Lian.

The origin of the chocolate Seashells

When Guy and Liliane return home after a relaxing holiday on the Belgian coast, they come up with the idea of ​​making a souvenir in chocolate. The story of Guylian's chocolate Seafood starts here. Liliane is involved in the design and marbling in white, milk and dark chocolate of the 11 unique moulds, while Guy is completely dedicated to the hazelnut praline filling, which is now known worldwide. The holiday feeling resurfaces with every bite from a chocolate Seashell.

Construction of the Seashells Production Line

In 1985 the construction of the Seashells production line in Sint-Niklaas started, which we still use to make our delicious chocolate Seashells.

Launch Guylian Opus range

An assortment of chocolates based on the most famous operas, each with its own character and full of flavour. Enjoy pralines with a rich truffle or divine creamy filling.

Expansion of the production site

Thanks to the launch of our La Trufflina truffles and assortment boxes, we expanded the production site even further.

Launch Guylian's Temptations

The iconic Guylian Seahorse, now available in 6 different flavors and individually wrapped.

Launch Master's Selection

We launched Belgian Master's Selection, a range of mini pralines in all kinds of surprising flavors such as Pineapple Caramel, Coffee Cardamom and Hazelnut Praliné.

Construction of the chocolate bars production line

In order to follow consumer demand for chocolate bars, we have expanded our production site in Sint-Niklaas with a new production line. On this line, our 100g bars are individually packed in 4 portions of 25g, which ensures that you can always enjoy an extremely tasty chocolate experience.

Ambitious relaunch Guylian

We are pleased to present the renewed Guylian brand. A new packaging that contains references to both our past and present and is also 100% recyclable. Along with this new look & feel, we have made the switch to 100% Fairtrade cocoa in all our products.
Our story continues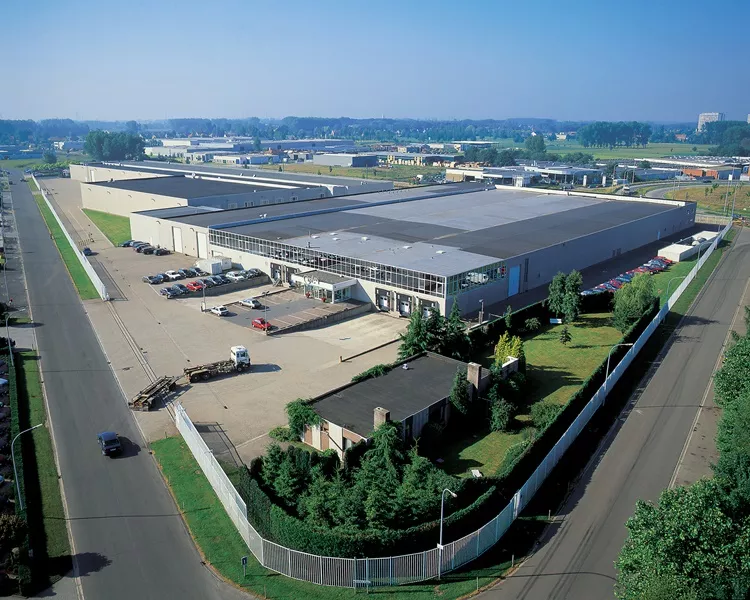 All Guylian chocolate is produced in Sint-Niklaas where our Master Chocolatiers produce up to 75 tons per day in a production unit of 27,000m². Which means that Guylian chocolate is also 100% Belgian chocolate. Guylian employs approximately 175 people in Sint-Niklaas and has offices in Great Britain and Germany.
Guylian is sold in over 100 countries including Europe, Asia, Australia and America. You can find us all over the world in supermarkets, hypermarkets, delicatessens, gas stations and newsagents. Also discover our exclusive Duty Free collection in Travel Retail or duty-free shops. Curious where you can purchase our products online? Then click here.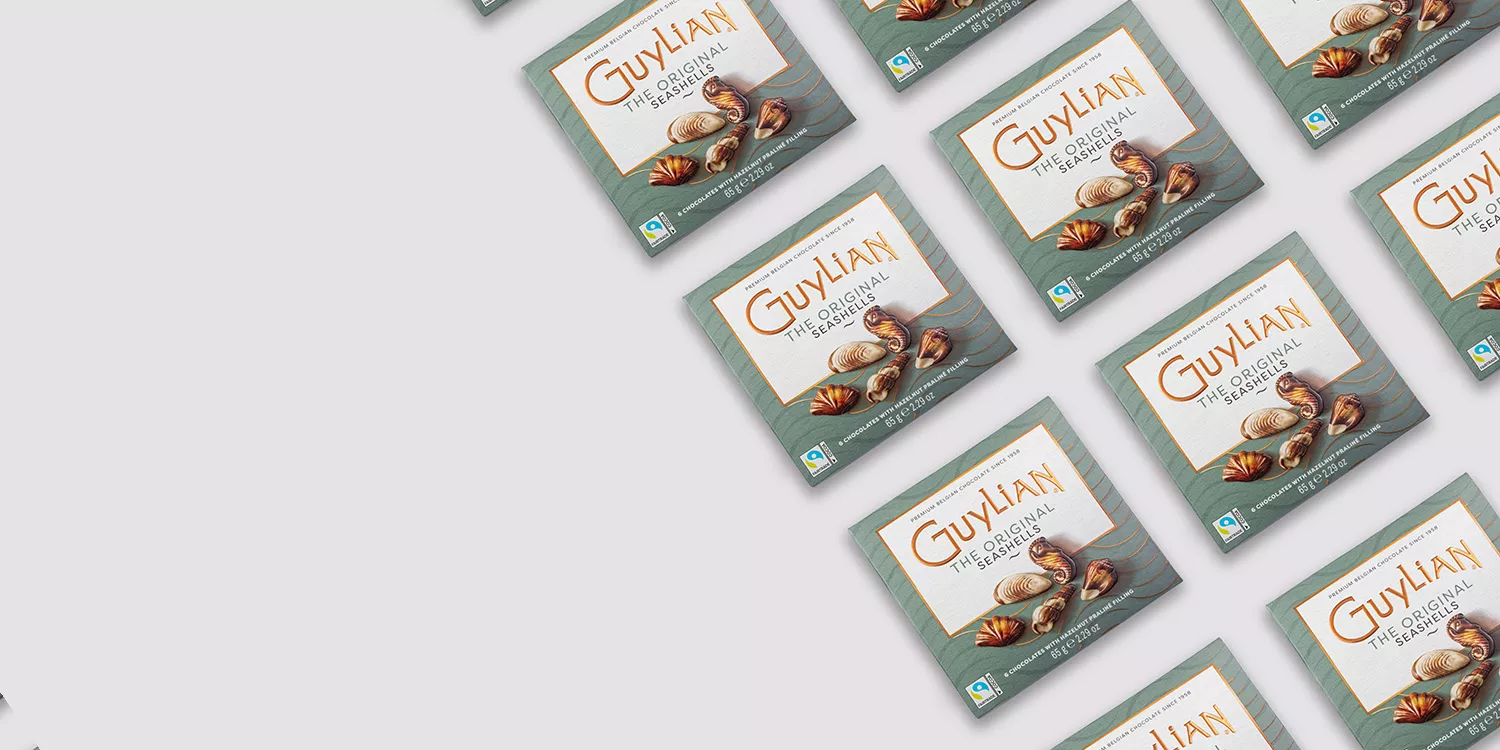 Guylian News
Curious about everything we are currently working on? Feel free to take a look at our news page.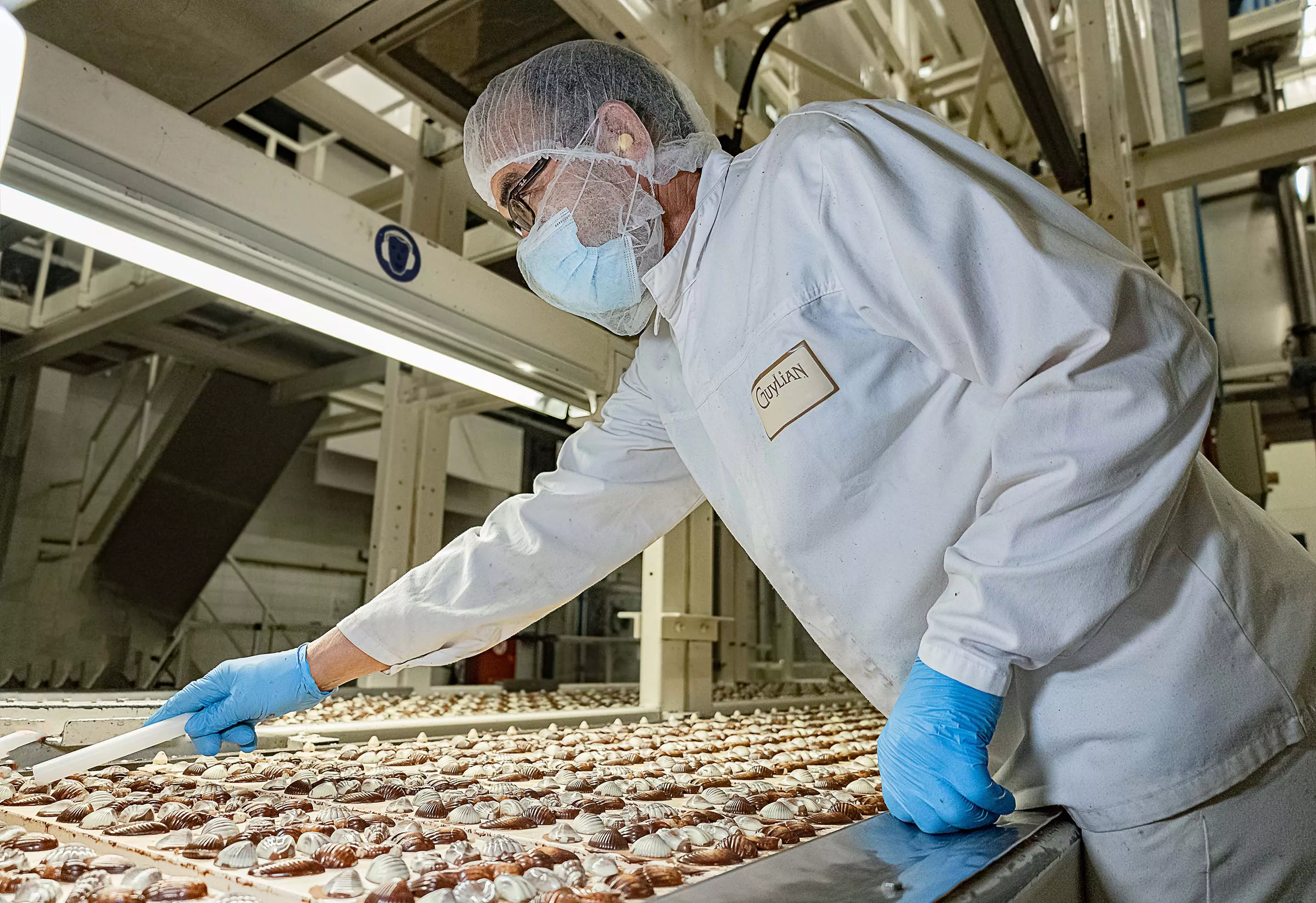 We are regularly looking for motivated employees for both our head office and production site in Sint-Niklaas and our affiliate offices. Take a quick look at our open vacancies below.