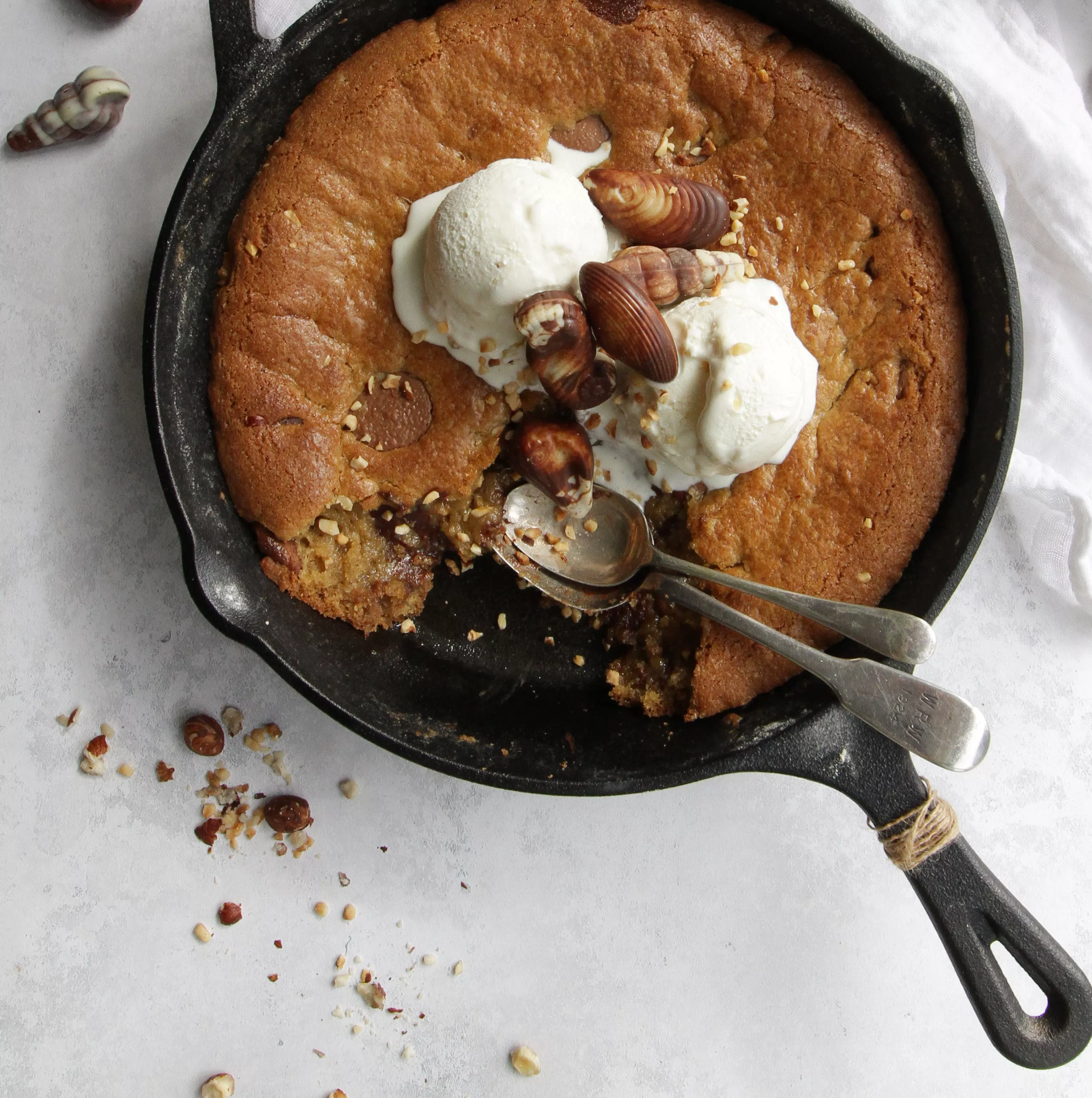 Chocolate Chip & Hazelnut Skillet Cookie
Intro
This chocolate and hazelnut cake is an easy and delicious recipe to make. Serve over ice, warm from the oven to maximize the deliciously gooey center and golden chewy crust and top with Guylian Sea Shell chocolates for a tasty finishing touch.
Ingredients
150g milk chocolate chips
10 Guylian Sea Shell chocolates (to decorate)
Remarks
For the skillet cookie:

Preheat oven to 180 degrees/Gas 4. Melt the butter over a low heat, then add to the skillet and mix through the two kinds of sugar.

Whisk the egg and yolks together before adding to the sugar butter mix, stir together until well combined.

Add the remaining dry ingredients to the pan and stir together until a thick dough forms. Mix in the chocolate chips and chopped hazelnuts, then flatten the dough into an even layer in the pan.

Bake for 25 minutes until crispy and golden around the edges, but still gooey in the middle.

For the Finishing Touch:

Allow to cool slightly before topping with ice cream, Guylian Sea Shell chocolates, and a sprinkling of chopped hazelnuts.