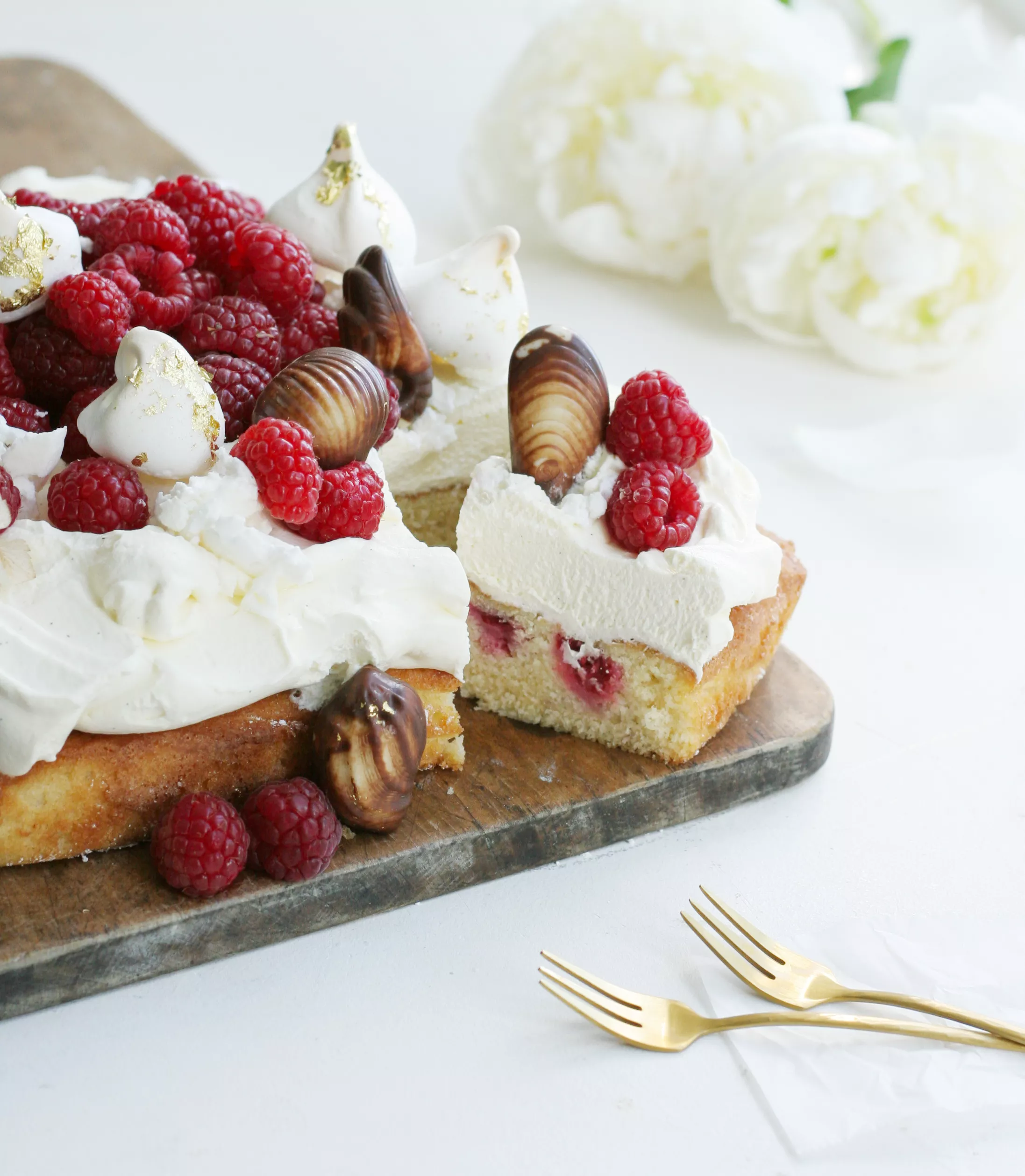 Intro
This dessert consists of delicious layers of raspberry studded sponge cake, sweet vanilla cream, fresh fruit and crunchy meringue pieces. It's a fun twist on a traditional cake and the perfect dessert to serve to friends and family.
Ingredients
10 Guylian Belgian Chocolate Sea Shells
Remarks
Preheat the oven to 180C/Gas 4. Mix the butter and sugar together in a large bowl until soft and creamy. Beat in one egg at a time, stirring well before adding the next. Fold in the flour, baking powder and milk, then combine to make a thick batter.

Line a 25cm square baking tin with parchment paper. Pour the cake batter in and sprinkle over half of the fresh raspberries. Bake in the centre of the oven for 30 minutes, until the cake is golden brown and cooked through. Allow to cool completely.

Whip the cream to soft peaks before adding in the beans of the vanilla pod. Stir well, then spread the cream over the cooled sponge cake, making a well in the centre of the cream to hold the fresh fruit and jam.

Thin the jam with 2tbsp just boiling water, then drizzle the sauce over the whipped cream. Crumble over the meringue pieces and arrange with the remaining fresh raspberries, forming a mound in the centre of the cake.

Chill until ready to serve – then top with a dusting of icing sugar and the Guylian Belgian Chocolate Praline Sea Shells to finish!