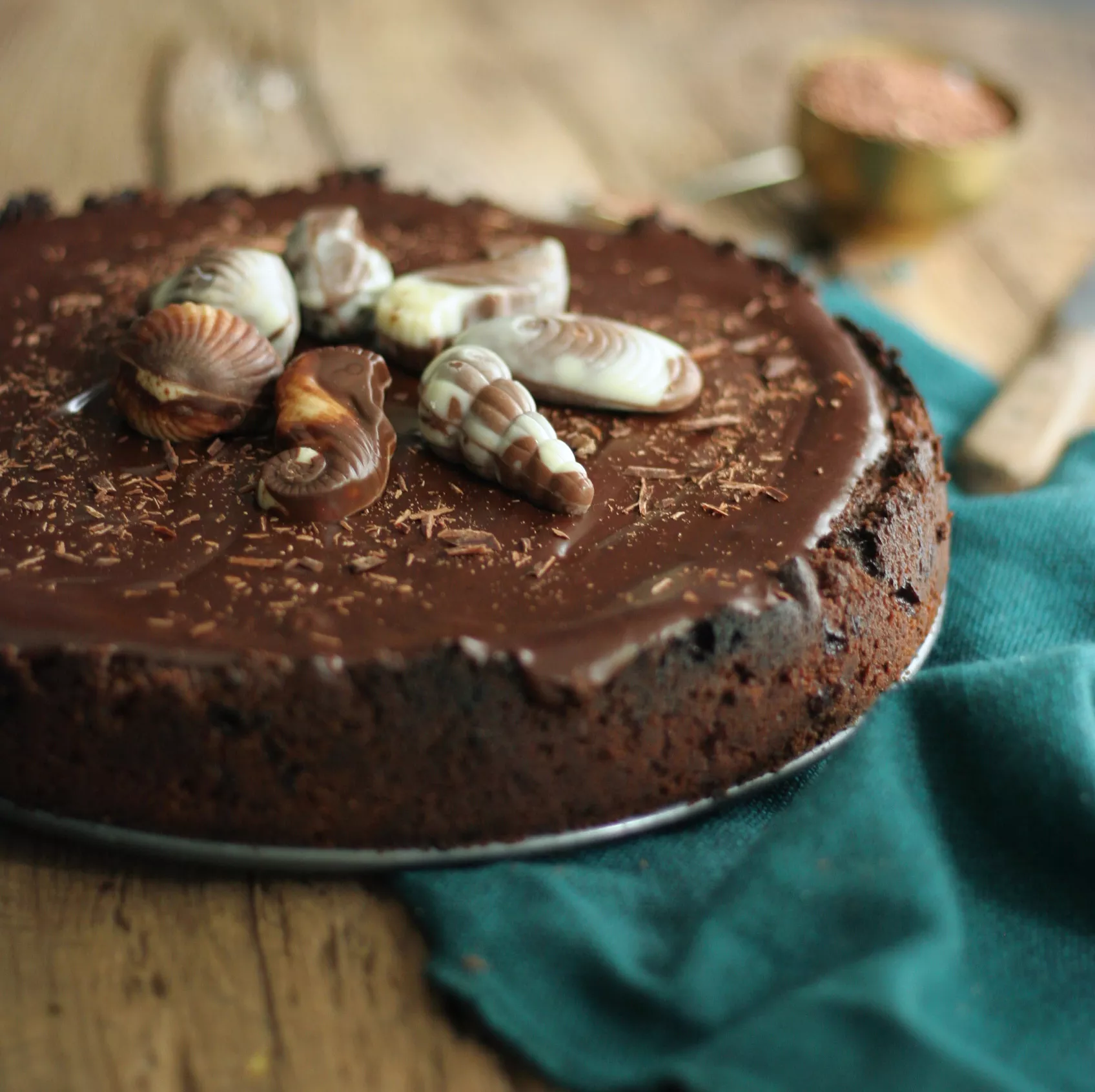 Intro
This yummy chocolate cake is the perfect finger-licking dessert. Consisting of three layers: a chocolate chip cookie bottom, a creamy chocolate custard, and a salted caramel chocolate topping, it's a chocolate lover's dream.
Ingredients
4tbsp salted caramel sauce
Guylian Sea Shell chocolates (to decorate)
Remarks
For the base:

Crush the biscuits into fine crumbs with a rolling pin. Heat the butter until just melted, then stir through the biscuits until well combined. Press mixture into a greased 25cm/10 inch springform baking tin, covering the base and sides of the tin. Chill in the fridge or freezer until firm.

Preheat oven to 180C/160C fan/gas 4

To make the custard filling:

First melt the chocolate and butter together in a pan over a low heat, stirring until no lumps of chocolate remain. Set aside to cool. Whisk the eggs with the sugar for several minutes until thick, glossy, and tripled in size.

Stir a spoonful of the egg into the cooled chocolate, mixing well. Gently fold the cream and chocolate into the remaining egg mix, keeping as much air in the custard mixture as possible. Pour over the biscuit base and bake for 40 minutes until the middle is set. Allow to cool completely.

For the fudge sauce:

Melt all ingredients together in a pan over a low heat. Once well combined, set the sauce aside and allow to cool for 10 minutes, before pouring over the set custard. Chill in the fridge for an hour.

For the Finishing Touch:

Top with Guylian Sea Shell chocolates and chocolate shavings. Serve in slices with whipped cream.